Saturday, June 15th 6PM
Port Townsend's "The Better Half" with "Band Lab" opening

General $15/ Student $10/ Kids 12 and under are free. Special FREE admission to Class of 2013 grads – bring student ID.
Buy tickets at Quilcene Village Store or 101 Brewery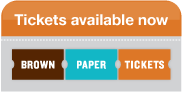 The Better Half is the ultimate party dance band – a tightly knit, finely-tuned musical experience. High quality, danceable music for an event that will be remembered by all.
Opening act Band Lab is Port Townsend's up and coming young rock band. Ranging from 8th to 10th grade, the musicians of Band Lab have been playing together for 3 years. Mentored by local musicians, Band Lab has played at the Wooden Boat Festival, the Stars of Tomorrow showcase, the Upstage nightclub, at private parties, and even a wedding. Band Lab's music is appealing to young and old.